ARE YOU IN CONSTRUCTION OR RENOVATIONS?
ARE YOU BUILDING OR

RESTORING YOUR OWN HOME?
DON'T WASTE ENERGY!
LET THE ENERGY EFFICIENCY EXPERTS HELP!

Our aim ? To optimize energy management in your home or building,
making it more efficient and more sustainable!
FOR CONSTRUCTION COMPANIES AND PROPERTY DEVELOPERS
Created by construction companies for contractors and property developers, COCERT supports a variety of stakeholders, helping them to achieve more sustainable and energy-efficient buildings.
STRENGTH IN NUMBERS
COCERT, alongside its sister organization dealing with training – the IFSB, facilitates direct communication between the building site and trainers. COCERT is a proactive mediator devoted to energy optimization, and ensures that issues encountered in the field are fed back to the training centre.
RDI & INNOVATIONS
Problems don't always have standard solutions. So COCERT studies new methods adopted to every need to resolve practical issues: urban farming, organic photovoltaic… COCERT makes a positive contribution to the environmental challenges we face now and in the future.
COCERT becomes H2E ambassador
HEALTHY HOME EXPERTS
Stemming from the idea that buildings must be a place of life to protect People from the elements, COCERT is committed to the construction of sound buildings.

SUPPORT - ASSISTANCE - CONTROL - ADVICES

To guarantee the health, well-being and comfort of the occupants in your buildings, give COCERT a call!
TURNKEY SOLUTIONS
COCERT is at your side
from design to final acceptance of your building.
The services and tools we offer will meet all of your needs,
and resolve the issues involved in optimizing buildings with energy and the environment in mind.
ENERGY CERTIFICATION
- homes
- office buildings

ASSISTING CONTRACTING AUTHORITIES
- site inspection visits
- feasibility studies & design
- 'PRIMe House' grant applications
SITE INSPECTIONS
- airtight testing
- infra-red thermography
- energy monitoring
DIGITAL SIMULATION
- cold bridges
- dynamic thermal simulations
- solar installations
ENERGY SURVEYS
- solar (thermal, photovoltaic)
- aerial infra-red thermography
- street lighting
CARBON FOOTPRINT
Analyzing, quantifying, prioritizing and optimizing the reduction of your carbon footprint

BUILDING PATHOLOGY
- detecting water leaks
- endoscopic inspections
- air quality monitoring
EXPERT ADVICE
- training in good practices
- technical opinions on draft regulations
- energy consulting
ENVIRONMENTAL INITIATIVES
- LENOZ certification (Lëtzebuerger Nohaltegkeets-Zertifikat fir Wunngebaier)
- PHI approval (PassivHaus Institut)
TRAINING
- HEPL – Haute Ecole de la Province de Liège
- Gembloux Agro-Bio Tech
- Lorraine University
COCERT RECRUTE !
INGÉNIEUR(E) ÉNERGÉTICIEN(NE)
CDI – 40h / sem. – entrée immédiate
Détails du poste ICI
REFERENCES
Our projects cover a wide variety of building scenarios and sizes,
and bear witness to the extent of our skills and the breadth of our services.
CONTACT US
Are you considering a new project? Have you got a question?
We're here to help.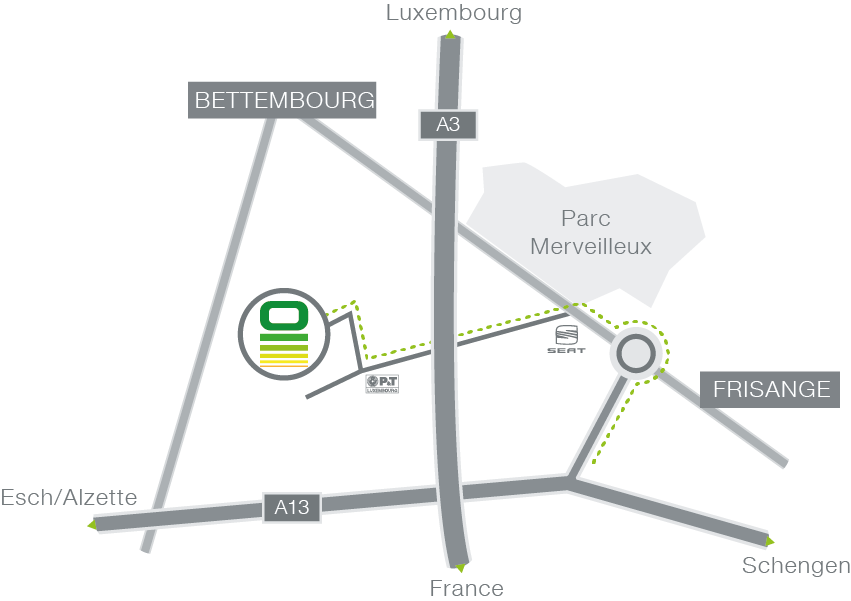 445 Zone d'Activités Economiques Wolser F
L-3290 Bettembourg – LUXEMBOURG

Tél : (+352) 26 59 56 42
Contact Us
Follow us